Waste Pro's Sarasota, FL Division recently surprised roll-off truck driver James Cliatt with his first $10,000 Safety Award. Cliatt was recognized for his safe driving practices during a daily morning meeting in January.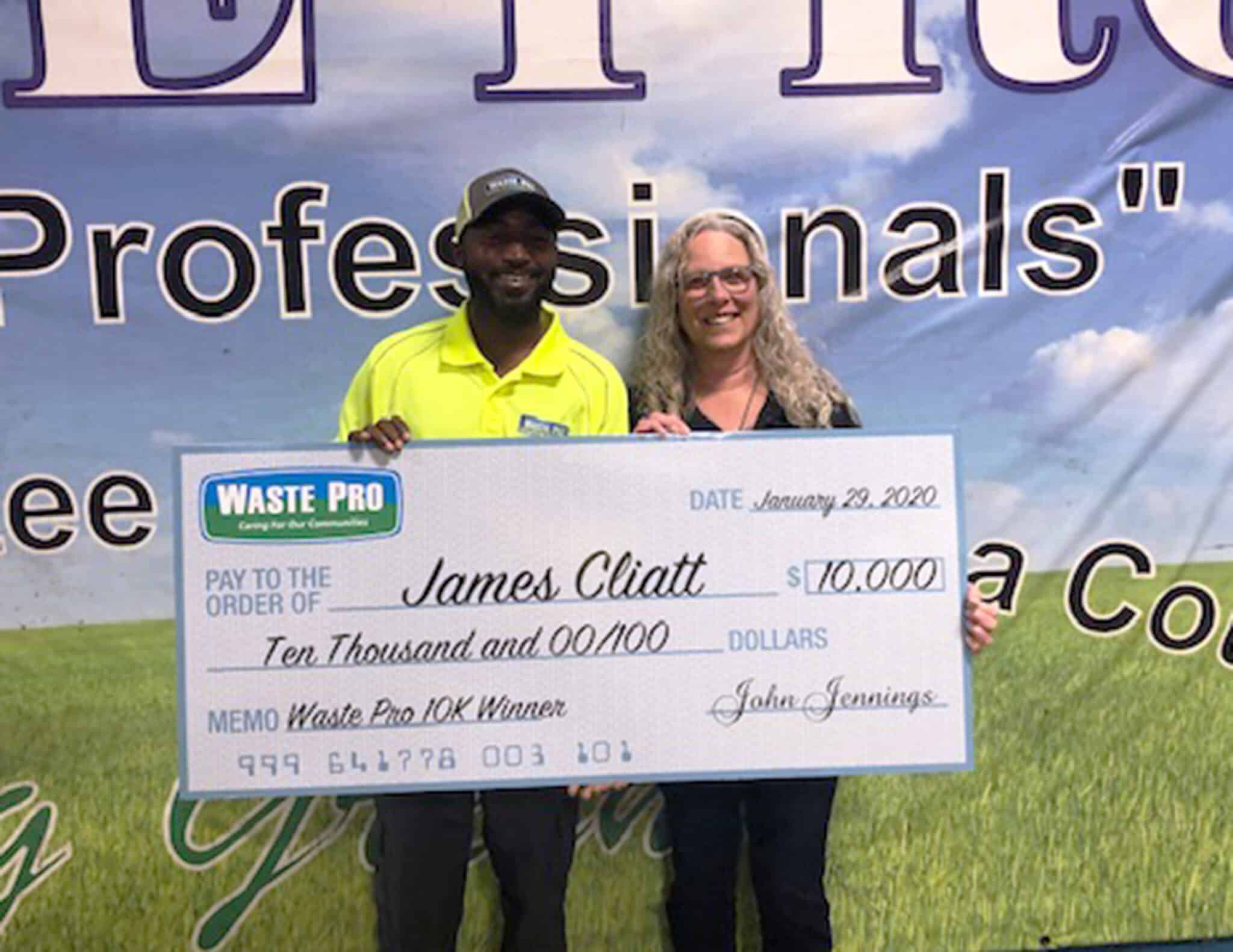 Garbage collection is one of the most dangerous jobs in the United States. In 2018, refuse and recyclable material collectors had the fifth-highest fatality rate of any occupation, with 37 deaths that year, according to the Bureau of Labor Statistics.
In an effort to promote safe driving habits, Waste Pro established the $10,000 Safety Award in 2004, which is awarded to drivers who maintain a spotless work record for three years, including: no accidents, injuries, or property damage, a positive attitude, a strong attendance record, and a well-kept truck. To date, Waste Pro has awarded more than $4.6 million to its drivers.
"James shows everyone, every day, the Waste Pro Way," said Division Manager Bob TenHaaf. "Not a month goes by that we don't get accolades from people who think he is great. He always does his job with a smile."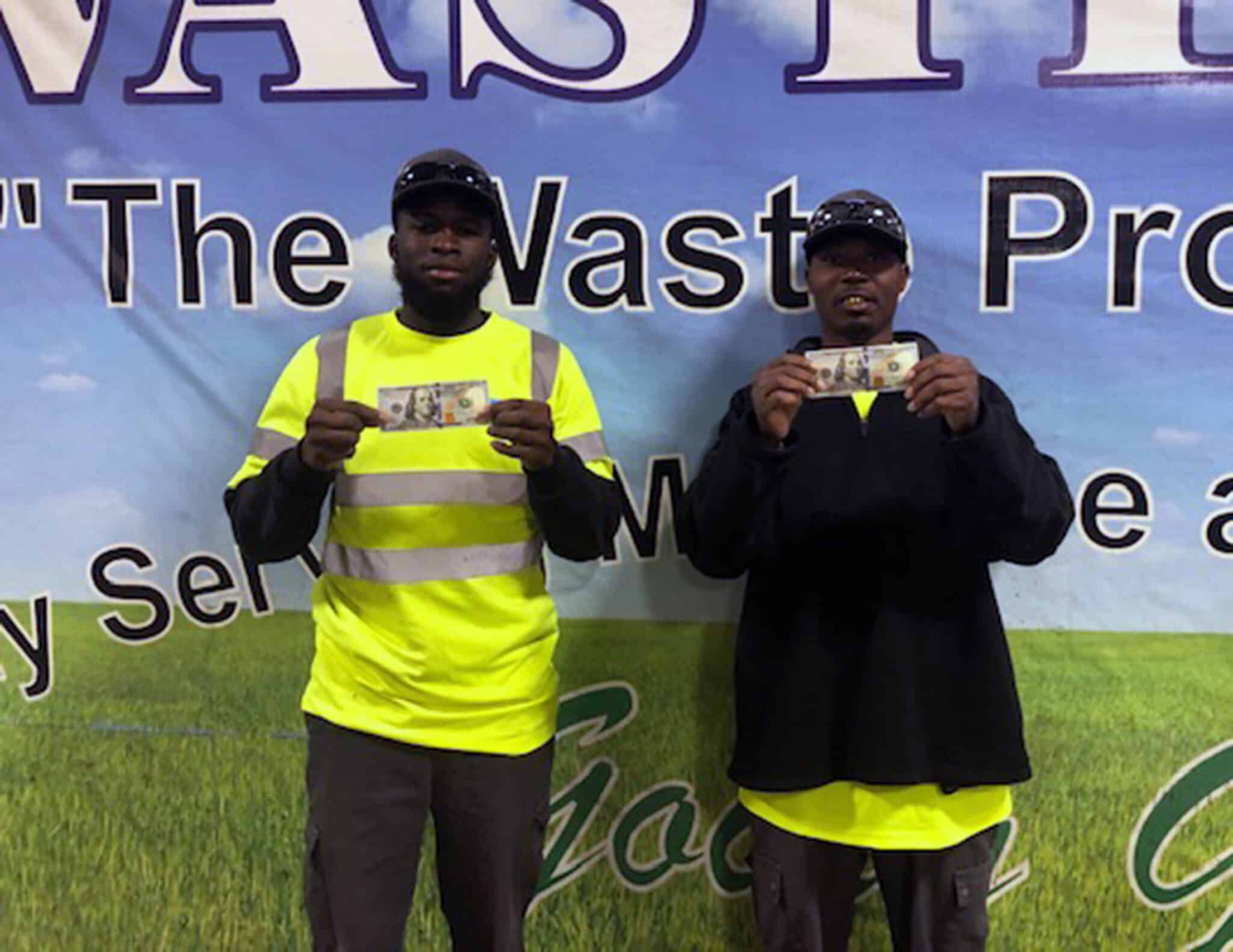 In addition to Cliatt's award, driver/helper duo Willie Wade and Rashaan Cherry received a "Franklin Award" of $100 after customers in the area reached out to the Sarasota Division to recognize their great service.
About Waste Pro USA
Waste Pro USA, Inc. is one of the country's fastest growing privately-owned waste collection, recycling, processing and disposal companies, operating in ten southeastern states. Waste Pro, with revenues exceeding $700 million, serves more than two million residential and 40,000 commercial customers from over 75 operating locations. Waste Pro is headquartered in Longwood, Florida, and maintains approximately 300 exclusive municipal contracts and franchises.