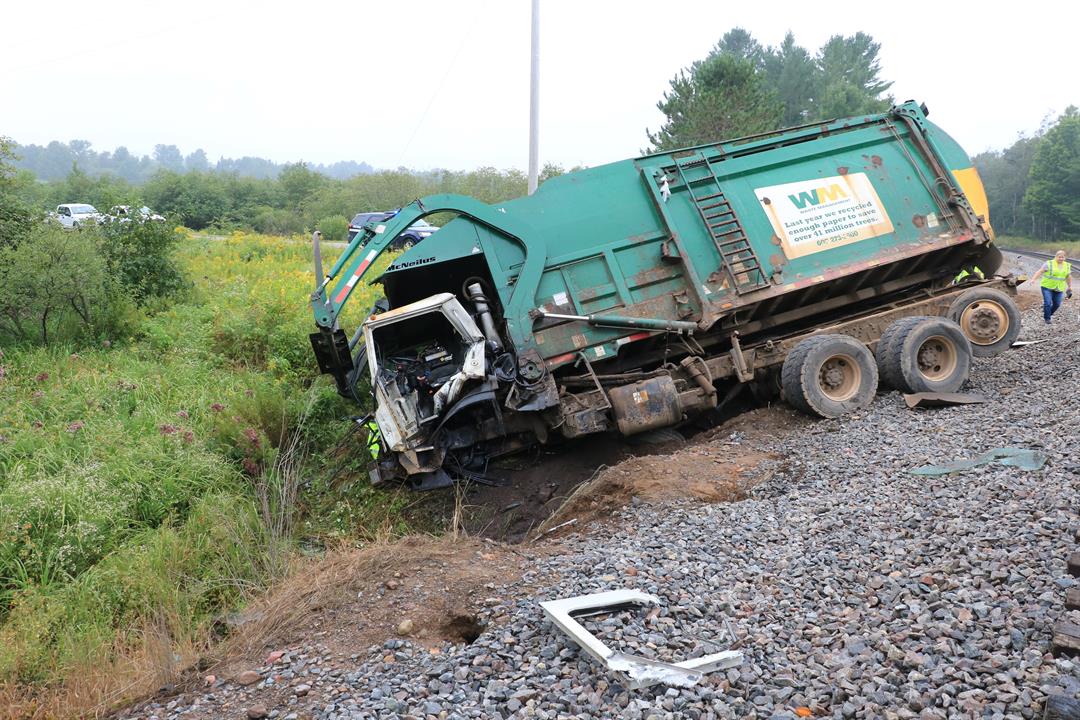 Rusk County (WQOW) – Authorities said a garbage truck and train collided Tuesday early morning in Rusk County.
Shortly before 6:45 a.m., the Wisconsin State Patrol responded to a crash on Cranberry Lake Road north of Highway 8 in Rusk County near Weyerhaeuser.
Authorities said the 32-year-old man, from Bruce, was driving a Waste Management garbage truck and failed to yield to a Canadian National train, operated by a 47-year-old train engineer, from Ladysmith, and a 38-year-old man from Rice Lake. They said the train derailed from the track after the crash but has since been placed back on the rails. The crash caused the garbage truck to leak fuel, and the Wisconsin Department of Natural Resources assisted with coordinating the clean up.
Officials said the garbage truck driver and train engineer were both taken to an area hospital with minor injuries. Authorities are withholding the drivers' identities pending notification of family.
The crash remains under investigation.