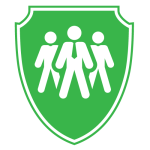 Congratulations Antonia Marin!
Antonia accomplished Outstanding Leadership
Company
WCA
Details of the Recognition
Waste and Recycling Workers Week would like to say "Thank you!" for the excellent leadership you've given for the men and women in the waste industry. Through your support we are able to reach new heights.
Antonio Marin is the Vice President of Information Systems.
His career spans more than 20 years in IT with experience in strategic planning, business alignment, mergers and acquisitions, operations excellence, software development and project management.
Prior to joining WCA, Antonio held several C-level leadership roles in a variety of industries including oil & gas, retail energy, logistics, commercial software, and engineering procurement construction companies.
He has extensive experience managing global teams, including overseas assignments in Chile and Brazil.
Antonio holds a Bachelor of Science degree in computer science, an MBA in Global Management and is a certified project management professional.
Leave a comment below to say "Job well done!"