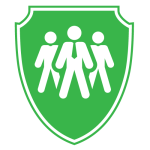 Congratulations Bob Shires!
Bob accomplished Outstanding Leadership
Company
WCA
Details of the Recognition
Waste and Recycling Workers Week would like to say "Thank you!" for the excellent leadership you've given for the men and women in the waste industry. Through your support we are able to reach new heights.
Bob is Regional Vice President of WCA Waste Corporation's Florida, Alabama, and Tennessee Region with over 10 years in the solid waste industry.
Prior to joining WCA, Bob served as Regional Vice President of Emerald Waste Services and as Area Manager for Waste Management.
Before starting his career in the solid waste industry, Bob brought 16 years of experience with FedEx, holding a variety of positions in logistics, customer service and operations.
Bob attended the University of Utah and the College of Great Falls with a focus on Business Administration.
Leave a comment below to say "Job well done!"