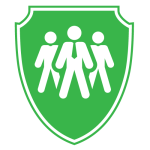 Congratulations Brandon Knowlton!
Brandon accomplished Outstanding Leadership
Company
Eure Inc
Details of the Recognition
Waste and Recycling Workers Week would like to say "Thank you!" for the excellent leadership you've given for the men and women in the waste industry. Through your support we are able to reach new heights.
Eure Site Solutions was established in 1962 and began with one portable restroom rented out to a church.
Since then, we have grown into a full-service company offering a full line of portable restrooms, wash stations, water tanks, vip trailers, and three divisions including: Temporary Traffic Control, Trash Removal, and Storage Containers.
Whether you are local to the area, or a national contractor from out of town, we are here to ensure that you have the smoothest running on-site services.
Leave a comment below to say "Job well done!"