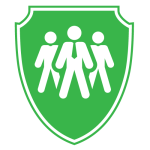 Congratulations Brian Bales!
Brian accomplished Outstanding Leadership
Company
Republic Services, Inc.
Details of the Recognition
Waste and Recycling Workers Week would like to say "Thank you!" for the excellent leadership you've given for the men and women in the waste industry. Through your support we are able to reach new heights.
Congratulations to Mr. Bales for his position with the National Waste & Recycling Association as a Board of Trustee. Mr. Bales is EVP, Chief Development Officer for Republic Services, Inc. At Republic Services, we're guided by five essential core values – to be Respectful, Responsible, Reliable, Resourceful, and Relentless in all we do, every day. Our highly passionate, professional team is reminded of these principles every time they see the five R's joined together to form the Republic Services Star. It's what makes us who we are, reminding us to keep our customers at the heart of it all.
Leave a comment below to say "Job well done!"