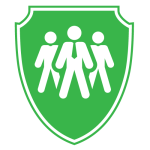 Congratulations David Duong!
David accomplished Outstanding Leadership
Company
California Waste Solutions
Details of the Recognition
Waste and Recycling Workers Week would like to say "Thank you!" for the excellent leadership you've given for the men and women in the waste industry. Through your support we are able to reach new heights.
The lives and fortunes of thousands of Vietnamese refugees changed with their exodus from Saigon and the end of the Vietnam War 40 years ago this month. Among those seeking a new start in the U.S., perhaps no refugee embraced the American dream as fiercely as David Duong.
Duong, the founder of Oakland-based California Waste Solutions, is one of the most successful Vietnamese businessmen in the East Bay.
His story is not quite a rags-to-riches story, however. Duong was born into wealth and lived in the biggest house in Saigon – a seven story mansion. His father owned a recycling company and the biggest paper mill in South Vietnam. "My father, they used to call him king of trash," said Duong.
Leave a comment below to say "Job well done!"