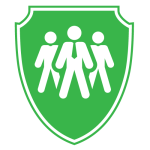 Congratulations Edward Westmoreland!
Edward accomplished Outstanding Leadership
Company
Waste Connections, Inc.
Details of the Recognition
Waste and Recycling Workers Week would like to say "Thank you!" for the excellent leadership you've given for the men and women in the waste industry. Through your support we are able to reach new heights.
As part of the Waste Connection team, we believe the solid waste service business is a local business managed by professionals living and working in the communities we serve. We strive to provide service excellence for those communities that place their trust in our company and are always dedicated to putting our customers first. Thank you and congratulations on your position as Board of Trustees Treasurer for the National Waste & Recycling Association.
Leave a comment below to say "Job well done!"