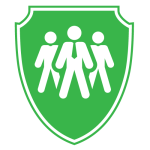 Congratulations Jacqueline O'Donovan!
Jacqueline accomplished Outstanding Leadership
Company
O'Donovan Waste Disposal
Details of the Recognition
O'Donovan (Waste Disposal) Ltd in its earliest form was started by Joe O'Donovan in the 1950's. A native of West Cork in Ireland, he was a popular figure and a great character who quickly built a reputation for a man who did what he promised. When Joe died suddenly at the age of 51, his young family took control of the then small business. All four siblings have worked together since to continue that legacy.
O'Donovan Waste Disposal secured the coveted Safety award at the 2016 SHD Logistics Awards. The awards, held during the International Materials Handling Exhibition in Birmingham last week, brought together over 500 logistics industry professionals to celebrate the best businesses, teams and individuals.
The award recognizes O'Donovan as leading the way with its safety initiative; a business-wide commitment to excellence led from the top.
Leave a comment below to say "Job well done!"