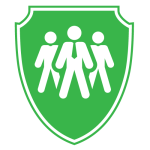 Congratulations Jan City of Augusta!
Jan accomplished Outstanding Leadership
Company
Portable Services Inc.
Details of the Recognition
Waste and Recycling Workers Week would like to say "Thank you!" for the excellent leadership you've given for the men and women in the waste industry. Through your support we are able to reach new heights.
Portable Services, Inc. is the leading provider of portable restroom and restroom trailer service in the Augusta, Georgia, and Aiken, South Carolina, areas. We guarantee prompt service and the cleanest equipment.
Over the years we have gained a reputation for dependable service and customer satisfaction. Our portable restroom services cover all of Aiken County, South Carolina, and Columbia and Richmond Counties in Georgia. . . and parts of most adjoining counties. Located at:
1831 Old Savannah Rd
Augusta, GA 30901
Leave a comment below to say "Job well done!"