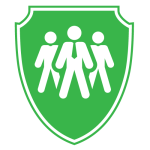 Congratulations Lane City of Phoenix City!
Lane accomplished Outstanding Leadership
Company
Lane Environmental
Details of the Recognition
Waste and Recycling Workers Week would like to say "Thank you!" for the excellent leadership you've given for the men and women in the waste industry. Through your support we are able to reach new heights.
We are confident that we can provide our services to the full satisfaction of our customers. Our entire team is committed to your absolute satisfaction. We promise to provide a timely service with integrity and respect. A service that completely meets your requirements and exceeds your expectations.
Proudly supporting all branches of our U.S. Military, FEMA and Disaster Response Affiliates. Located in Phenix City, Alabama we currently provide services to the surrounding areas to include; Auburn and Opelika, Alabama, Columbus and Fort Benning, Georgia and more.
Leave a comment below to say "Job well done!"