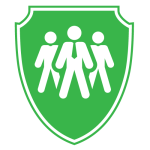 Congratulations Matt Herink!
Matt accomplished Outstanding Leadership
Company
Marko Septic LLC.
Details of the Recognition
Waste and Recycling Workers Week would like to say "Thank you!" for the excellent leadership you've given for the men and women in the waste industry. Through your support we are able to reach new heights.
When you need experienced and knowledgeable service for your septic and sewer system – call Marko Septic LLC. Matt Herink is the owner and operator who is a specialist in the septic industry with years of experience.
Have confidence that our inspections, septic pumping, and line cleaning services will help you maintain your system so that it works efficiently for years to come. With many years in the industry your septic needs are in capable hands!
Located at:
Leave a comment below to say "Job well done!"