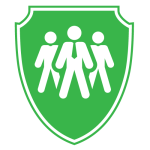 Congratulations Matt Spencer!
Matt accomplished Outstanding Leadership
Company
WCA
Details of the Recognition
Waste and Recycling Workers Week would like to say "Thank you!" for the excellent leadership you've given for the men and women in the waste industry. Through your support we are able to reach new heights.
Matt has over ten years experience in the solid waste management industry where he has successfully implemented and supervised performance programs for employees to deliver outstanding operations and customer service.
Prior to joining WCA, he served as General Manager of Landfill and Hauling Operations for Republic Services, where he was responsible for profit and loss as well as all departments within the business unit.
He has served in multiple roles for Waste Management, including Senior District Manager, Area Safety Manager, and Route Manager.
Matt holds a Bachelor's Degree in Journalism and Mass Communication from the University of South Carolina.
Leave a comment below to say "Job well done!"