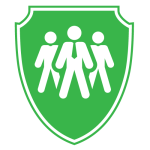 Congratulations Nelson Molina!
Nelson accomplished Outstanding Leadership
Company
New York City Department of Sanitation
Details of the Recognition
"I love this job. It's one of the greatest jobs in the world," Molina says. He didn't just hold his nose and toss bags into the Department of Sanitation truck. He became an expert at finding "treasures" in the trash.
More Talkers Headlines
No, NPR was not trying to start a revolution
Man proposes to girlfriend, sister
Report: Shirtless tractor driver yells for sandwiches
GOP lawmaker apologizes for filming video in an Auschwitz gas chamber
Does this blurry photo show Amelia Earhart survived her plane crash?
Molina salvaged over 50,000 items from the garbage and put them on display in what he calls a "secret museum" in Manhattan. He hopes the city will turn it into a real museum soon.
Waste and Recycling Workers Week would like to say "Thank you!" for the excellent leadership you've given for the men and women in the waste industry. Through your support we are able to reach new heights.
Leave a comment below to say "Job well done!"