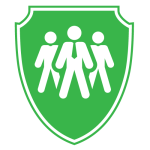 Congratulations New York City Department of Sanitation!
New York City accomplished Outstanding Leadership
Company
NYC Department of Sanitation
Details of the Recognition
Waste and Recycling Workers Week would like to say "Thank you!" for the excellent leadership you've given for the men and women in the waste industry. Through your support we are able to reach new heights.
While companies, celebrities, and politicians devote substantial
resources to building large social media followings, city agencies
have been slower to include social media, especially paid social
media, into their promotional efforts.
Since 2011, the NYC Department of Sanitation (DSNY) has
strived to create a distinct and creative voice on social media
to promote our recycling and sustainability programs. In order
to do this, we needed to better understand the social media
platforms we were using and then gain the expertise to create
compelling content.
Leave a comment below to say "Job well done!"