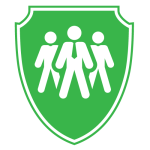 Congratulations Ron Bergamini!
Ron accomplished Outstanding Leadership
Company
Action Environmental Group
Details of the Recognition
Ron joined Action as CEO in April 2007 after a twenty-year career as an attorney representing various sectors of the business community, including many organizations in the solid waste and recycling industries. Immediately before joining Action, he served as General Counsel to Interstate Waste Services.
He received his undergraduate degree in Finance, from New York University and his JD from Suffolk University in Boston, MA. Presently, Ron sits on the advisory board of the NYC Business Integrity Commission. He is also a member of the Green Business Committee of the Manhattan Chamber of Commerce and the NYC Citizens Budget Commission.
Ron is the Vice President of the Columbians, a philanthropic organization in Bergen County, and a former columnist for BC magazines for five years. Ron and his partner Mike DiBella have also supported Hopes and Heroes, Wounded Warriors and the Octoberwoman foundation. For over ten years, Ron has participated with PENCIL, an organization that inspires
Leave a comment below to say "Job well done!"