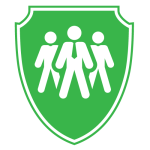 Congratulations Ty and Pamela Walters!
Ty and Pamela accomplished Outstanding Leadership
Company
Wash Away Mobile Showers
Details of the Recognition
Waste and Recycling Workers Week would like to say "Thank you!" for the excellent leadership you've given for the men and women in the waste industry. Through your support we are able to reach new heights.
Wash Away Mobile Showers is a family owned business based outside of Houston, Texas and generally serving the areas of Texas, Oklahoma, Louisiana, Arkansas and Mississippi. For disaster and emergency response we have delivered to locations nationwide.
We opened our doors in 2008 and currently have the largest and newest fleet of shower trailers in the region. Besides showers, we offer a variety of other services such as restroom trailers, portapotties, septic and grey water removal, fresh water delivery, chemical decontamination showers, handwashing stations and more.
Located at:
31202 Vickie Lane
Magnolia, TX 77354
Leave a comment below to say "Job well done!"