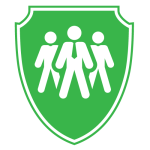 Congratulations William Anderson!
William accomplished Outstanding Leadership
Company
Anderson Rentals, Inc.
Details of the Recognition
Waste and Recycling Workers Week would like to say "Thank you!" for the excellent leadership you've given for the men and women in the waste industry. Through your support we are able to reach new heights.
Originally started in 1967 as "Handy House" building wooden portable restrooms as they were ordered, Anderson Rentals, Inc. has grown. Started by Raymond Anderson, and staffed by his wife and children, Anderson Rentals IS a family company. Raymond, or Ray as he was known, instilled some very important ideals in the minds of his children, namely, if you need something, do it your self.
Leave a comment below to say "Job well done!"