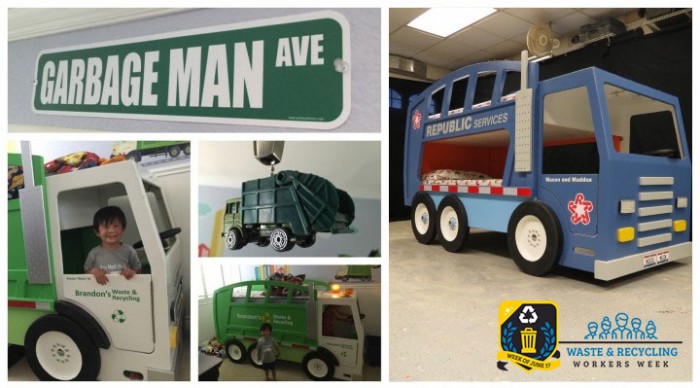 Order a Custom Truck Bed
Is your child a garbage truck fan? Are you looking for an extra special bed for your kid? When the standard, mass-produced options just won't cut it, you need a custom built, handcrafted truck bed. Family owned and operated and specializing in custom garbage truck beds, these handmade beds are constructed using only the highest quality materials, cabinet grade wood and low to no VOC paints.
Endless Possibilities
Fully customized beds are available in all shapes and styles. If you are looking for a garbage truck, race car, recycling truck, dump truck, fire and rescue truck or any other specialized vehicle, you want to work with JDA Company. Each design can be customized to a variety of sizes and configurations including storage options, bunk beds and loft beds.
Quality Custom Beds
Are you looking for the best in custom kids beds? Call (877) 751-5919 or email [email protected] to start your order for a custom garbage truck bed.