In 2014, Shea Drury made the decision to follow his family's legacy in the Waste business (4th generation Garbageman). His Grandfather John Drury had built a legacy at USA waste and WM and Shea wanted to learn the business that his family grew up in. Shea got his first start at Waste Pro in 2014 he moved from Texas to Florida to start in the Management Development program. Through this program he got his start on the back of a garbage truck throwing garbage and from there he was immersed in all the facets of the business, he would go on to get his Class A CDL license and had roles in Jacksonville Fl and Palm Coast FL, from driver, supervisor, operations and sales. In 2016, Drury was selected to be a member of Waste Pro's inaugural Leadership Initiative, a mentorship program designed to develop a vibrant second generation of young leaders.
John Drury,  USA Waste,Waste Management
Drury, John E. was born in 1944.
Career
Owner, partner Lakeville Sanitary Service, 1964-1968. With Atlas Disposal Service, 1967-1970. Bought by Browning-Ferris Industries Inc., 1970.
With Browning-Ferris Industries, Inc., Houston, since 1970, executive vice president waste systems division and member management committee, 1972-1983, president, chief operating officer, 1983-1991, also director. Chief Executive Officer, chairman board United States of America Waste Services, Inc., Dallas, since 1994. Private investor, since 1991.
The business was sold to BFI in 1970 and Mr. Drury became president, then moved on to huge success at USA Waste, the Houston-based one-landfill operation that he transformed into the third largest waste hauler in the United States in just four years. After years of scandals at Waste Management that included insider trading and accounting irregularities, Mr. Drury was widely viewed as a saviour when his much smaller USA Waste bought the company in 1998 in a $15-billion deal. But his sudden illness precipitated a series of management blunders at the world's largest disposal company that were disturbingly reminiscent of the problems in previous years.
"COO Rod Proto attempted to run things while the Board waited optimistically for Mr. Drury to recover, but it was not to be."
Waste Management Inc. was formed in 1968 from a combination of three smaller companies: Ace Scavenger Service of Chicago (owned and operated by Dean Buntrock and his wife Elizabeth Huizenga), Southern Sanitation Service (owned by Elizabeth's cousin Wayne Huizenga, who later founded Blockbuster Video and Republic Industries) and Acme Disposal Co. of Chicago (whose principal officer was Lawrence Beck). They took the company public in 1971 and went on to buy hundreds of smaller firms. By 1990 revenues exceeded $6-billion with earnings of $685-million.
Mr. Buntrock was the company's president and chairman throughout this prosperous period. (Wayne Huizenga left in 1984.) However, instead of recognizing when to slow down Mr. Buntrock presided over a strategy that destroyed much of the shareholder value he had helped create. The company changed its name to WMX Technologies and represented itself as a portfolio of environmental service companies involved with everything from waste haulage to water filtration. The company neglected operational efficiency in its pursuit of growth at any cost. It also became a company that cooks the books.
As early as 1996 activist investors had enlisted the support of financier George Soros to demand changes to Waste Management's board. New CEO's were appointed and "sweeping" restructurings followed in quick succession. None succeeded. CEO Ronald T. LeMay, formerly of Sprint, quit after just four months when he discovered accounting irregularities.
In February 1998, Waste Management's CEO at the time Robert Miller shocked Wall Street by announcing an unprecedented $3.5-billion pretax charge to pay for overly-aggressive and improper accounting practices dating back to 1992. Among other things, Mr. Buntrock and his associates had depreciated the company's 20,000 trucks and 1.5 million steel dumpsters slowly in order to inflate pretax profits by US$716-million. This also led to terrible equipment and operational problems. Other accounting gimmicks over-valued the company's 137 landfills and various waste processing facilities by $810-million per year. Investors promptly cut the company's market capitalization in half.
When Mr. Drury and USA Waste took over in 1998 he promised $800-million in savings, mostly from Waste Management, whose four-building headquarters in Oak Brook, Illinois was bloated with 1,300 employees compared to only 130 at USA Waste's three leased floors in a Houston office tower. But on October 31, after just three months in charge, the new CEO suffered a seizure at his lake house in Austin, Texas. COO Rod Proto attempted to run things while the Board waited optimistically for Mr. Drury to recover, but it was not to be. On July 6 Waste Management announced a $250-million revenue shortfall and issued an earnings warning. Worse, Mr. Proto made statements that indicated the company didn't know what was wrong.
Waste Management's stock dropped by 37 per cent the next day to $34 and further downgrades followed. Then word got around that insiders had sold more than $57-million worth of shares in May when prices were above $51. (Mr. Proto himself had sold $16.5-million worth.) Further accounting problems were discovered in July and the company issued the second of four revised earnings forecasts in 1999 and a $1-billion third-quarter charge to write down the value of landfills and other assets. It was all too familiar to analysts who drove Waste Management shares down to around $14 (or 75 per cent below their 52-week high).
Waste Management has a new CEO, 59-year-old Maurice Myers, a turn-around specialist who revived the sagging fortunes of transportation giant Yellow Freight in 1996. Mr. Myers has moved quickly to get the company out of non-core businesses, sell off foreign operations to pay down debt, invest in technology and improve accounting systems. Many analysts believe these are the correct steps and have upgraded the stock. The merged company (which bought Eastern Environmental Services Inc. last year) hauls 20 per cent of North America's garbage and controls 40 per cent of its disposal capacity via its network of 300 landfills. Waste Management's shares could even appreciate ahead of industry earnings that have a five-year average annual growth rate of 19 per cent.
Sadly, the decline of John Drury delayed restructuring and the company and investors suffered for it. Mr. Drury's death illustrates how much the fortunes of even the largest companies may rely on the leadership of a single person.
On April 13 John Drury, the former CEO and Chairman of Chicago-based Waste Management Inc., died after a 17-month battle with cancer. He was 56.
Shea Drury, Grandson of John Drury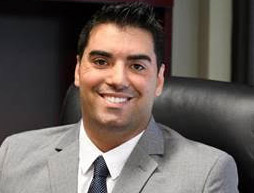 Drury worked his way up to Division Manager of Palm Coast. As Division manager, Drury was responsible for overseeing 56 employees who service more then 40,000 residential customers and more then 1,500 commercial customers in Palm Coast and Flagler County.
Drury has now accepted the role as Vice President of Operations at AW Site Services. Drury is excited to bring his expertise he has learned within the waste industry and apply it to his new position to help expand the growth of Arwood Waste Globally.
History
Arwood Waste was formed in 1978 by the Arwood family. The company was started in an effort to clean up and reuse scrap metal. A firm foundation of collecting, reusing and recycling glass, scrap metal and wood has led to 30 years of success in the waste disposal and sanitation industry. Their consistent concern for the environment, forward thinking and innovation, has put AW on a path to become a nationwide waste management and portable sanitation leader.
Community
Running a waste management company is one of the most challenging jobs in America. Managing their unique personnel, dealing with the many job hazards of handling trash everyday, and serving such a wide customer base regularly presents issues that keep the Arwood family on their toes! Their continued philosophy is not about making money but about doing what they can to make the world a better place for everyone. Commitment to family, caring for the community, and taking care of the environment are the hallmarks of Arwood Waste and continue to drive AW's vision forward.
————————————————–
America's Family Owned Waste Company
Arwood Waste is America's largest privately owned waste company serving the community for over 33 years.