Taking out the trash is a regular task done by one or more family members in a household.   Not much thought goes into it after that except on pick up day when the collection and hauling away becomes someone else's job.  The Garbage & Recycle Collector.
Everyone from CEO's and Solid Waste Managers within the Waste and Recycling sector, should show support and thanks to their employee's.  Business men and women, blue collar laborers, and the general public at large, should show an appreciation to these workers.
We need your help! We are asking you to reach out to the leaders of some of the  Largest Companies within the Waste & Recycling sectors. We have listed a few examples, Jim Fish Jr. , Don Slager, John Casella, John Jennings, Richard Burke, Ron Mittelstaedt, Bill Rumpke, Charles Alutto, Alan McKim, Nate Morris, Patrick Dovigi, Bob Gregory, Asterios Satrazemis, Julius Heil, Martin Bryant, Stephen Jones, Michael Sangiacomo, James Johnston, Denny Slagle, Stephen Carter, Baron Carter, David Biderman and all the Solid Waste, Recycling Division Managers of your Hometown!
Employees crave 3 things in their workplace:  that they are safe, that they belong, and that they matter.
This involves positive verbal or written expressions of appreciation, as well as recognition.  It would be a real calamity if these employees were left to feel unappreciated by their managers and customers.
 We should always show our gratitude for our hard working garbage men and women. 
Start by saying "Thank You" to your community trash service workers in appreciation for all they do.
NATIONAL GARBAGE MAN APPRECIATION WEEK, which begins June 17, 2019, offers the perfect opportunity to acknowledge these men and women.  Waste workers are responsible for everything from daily truck inspections to dealing with the public concerns of waste management.  What the public doesn't know is how dangerous waste collection can be.  Garbage collection is in the top five most dangerous jobs in America!
These workers deal with heavy and dangerous equipment daily, and as reported by the Bureau of Labor Statistics, the fatality rate is 33 persons per 100,000.  This alarming figure is ahead of policemen, construction workers, and miners.
Other conditions in which workers are exposed to besides all types of weather include:
Being chased by dogs, or guard dogs that are chained to dumpsters.  Having a raccoon or snake meet you when crawling into a dumpster in order to pack it down for transport.  Or the surprise of being attacked by bee's.
Garbage men and women are some of the most important members in our communities.  Yet, they routinely go unrecognized, or even looked down on. Their contributions to the removal and recycling of refuse is vital for a safer, cleaner America.
NATIONAL GARBAGE MAN APPRECIATION WEEK, is for the celebration of these workers.  Take the opportunity to show your support and appreciation by offering a snack, cold water or maybe a cold Gatorade during the hot season to your employees.  Hot coffee in a to-go cup on a cold day would go a long way as a "thank you".  Give a thank you note or tell them in person how much you appreciate their efforts. It all starts from the the leaders of the company you work for!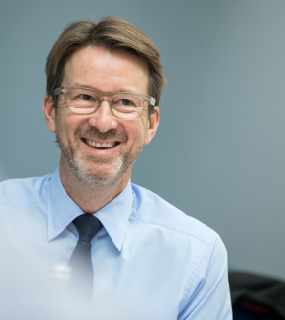 Visit this website (www.garbagenanday.org) for additional information and ways to take part in the celebration of our waste collection members.