Featuring tool-free assembly, cabinet-grade wood and low to no VOC paints, these children's garbage truck beds are custom designs and made by hand. Each bed is customized to the individual child's style. With a variety of shapes, sizes, colors, lights, and sirens, the only limit is your imagination.
Labor of Love
These custom truck beds are made from only the highest quality materials with durability in mind. Just as importantly, each custom bed is an individualized labor of love. Here's a bit of history from the creator:
"I started building these beds for my son as he was growing. Then for other family and friends and then for friends of friends. I now build these beds for families all over the country. While working with parents on the dream bed they want for their child, one of my greatest pleasures is delivering a new bed to a little boy or girl and seeing the excitement and wonder on their faces.
For myself, it is true that when you enjoy your job it does not feel like work. Every piece of wood I cut, every wheel I sand, every light I attach, every time I dip the paint brush in the paint I am looking forward to making a little person's dream come true."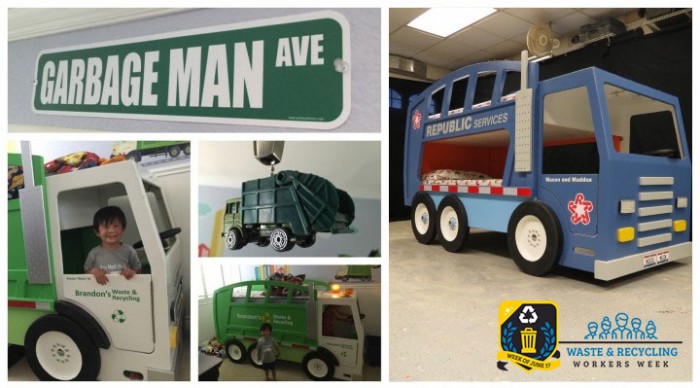 Learn More About Ordering a Custom Truck Bed!
Call (877) 751-5919 or email [email protected] for more information or to request a custom garbage truck bed.