On Thursday 10/24 we received this message from our customer Allie: "We love our Garbage truck guy!! Hard at work and taking a minute to say hi to the kids. Thank you Pride Disposal for your over the top service." She also included this adorable picture of her son Levi holding his garbage totes in front of our truck driven by Bob. Thank you Bob for making customer service a priority!
Pride Disposal & Recycling History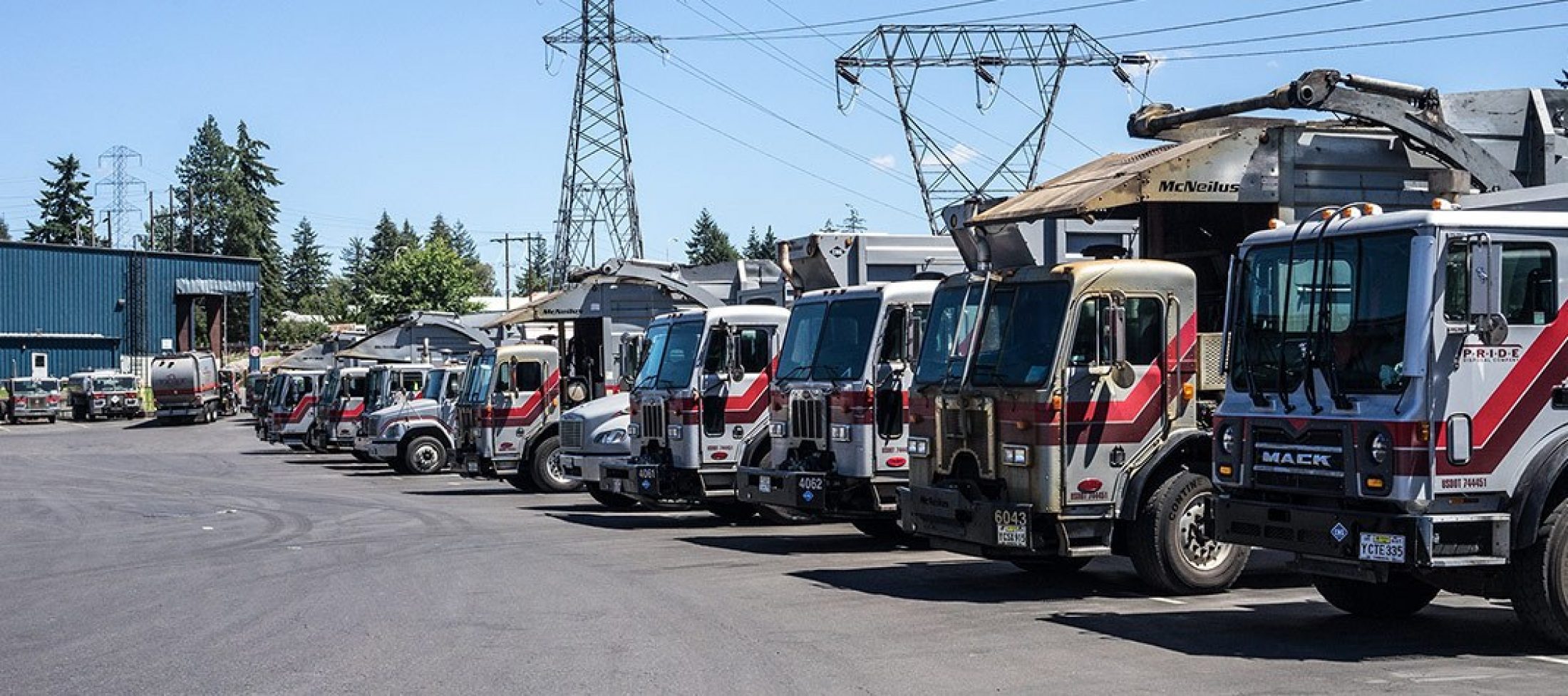 Pride Disposal & Recycling Company is a family-owned and operated business that has served the Sherwood, Tigard, and Washington County areas for more than 30 years. Although we officially founded Pride in 1986, our full history goes back more than a century.
The Leichner family has worked in the solid waste business since 1917, when Phillip Leichner began operating a route in Portland, Oregon. In 1937, Phillip purchased Clark County Disposal in Vancouver, Washington. After his death, Phillip's four sons—Elmer, John, Robert, and Lorry—took over the business. Lorry retired from Clark County Disposal in 1984.
Two years later, Lorry, along with his son and daughter-in-law, Mike and Cindy Leichner, purchased Frank's Disposal in Tigard and incorporated it as Pride Disposal Company. Pride has operated from our current location in Sherwood since 1987.
Mike and Cindy have grown Pride over the years through hard work and dedication to their local communities. While Mike and Cindy continue to have active roles in Pride, their children have assumed leadership positions over the company. Kristin and Michael Jr. are shareholders, and Kristin is now President of the company, continuing the family tradition.
1986
Pride Disposal Established
The Leichners purchase Frank's Sanitary & Disposal Service and incorporate the new company as Pride Disposal Co.
1986
Curbside Recycling
Pride Disposal & Recycling becomes one of the first companies in Washington County to provide curbside recycling collection.
1991
Garbage Service Automated
Roll carts are implemented for garbage, automating the manual collection of solid waste.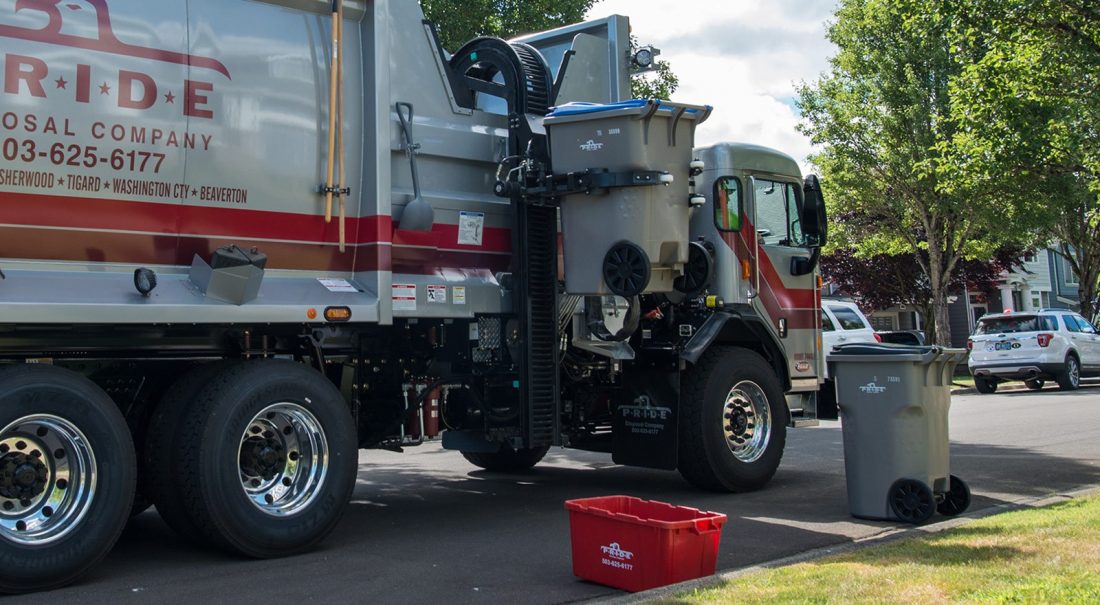 2006
Recycling Service Automated
Roll carts are implemented for automated recycling collection in Tigard and Sherwood, spearheading change throughout the Metro area.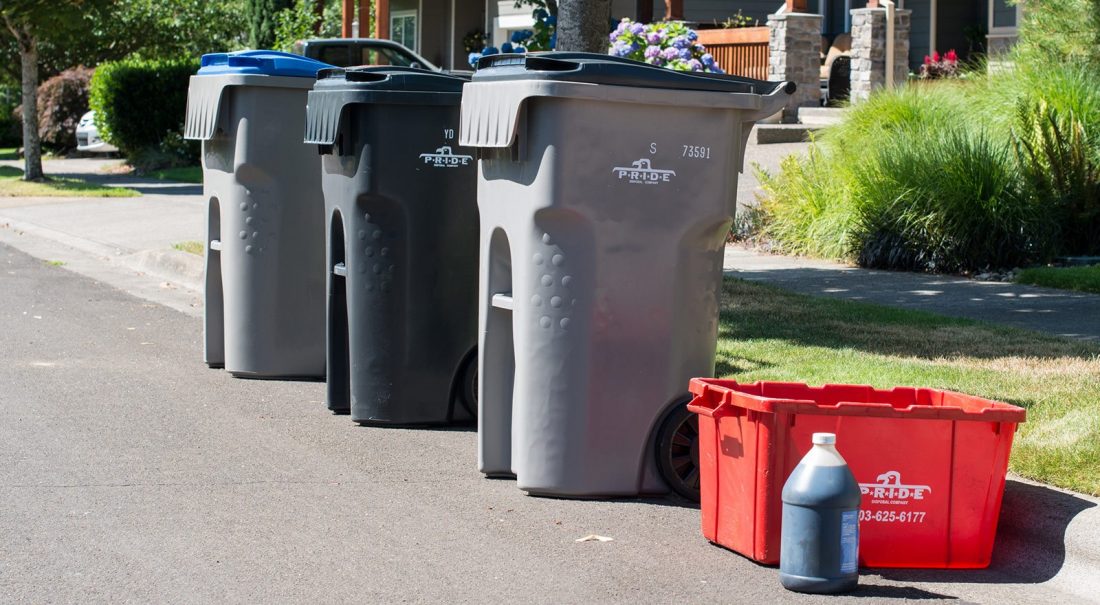 2008
Document Shredding
Pride begins offering document shredding services.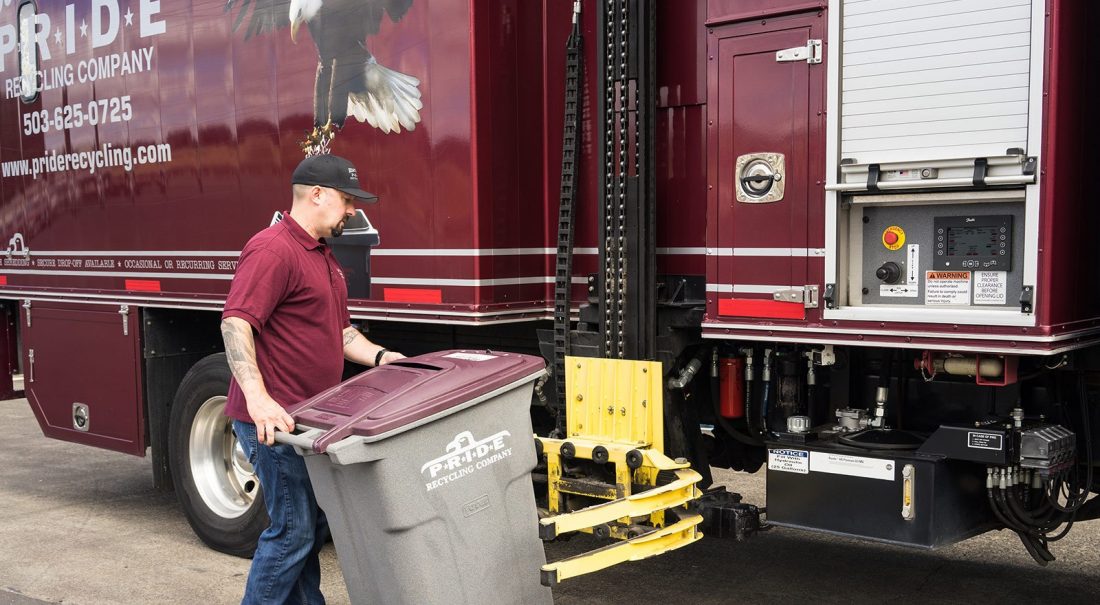 2011
Compressed Natural Gas Conversion
Pride Disposal & Recycling begins converting fleet to Compressed Natural Gas (CNG) vehicles. A CNG fueling station is installed at the facility to fuel the new trucks.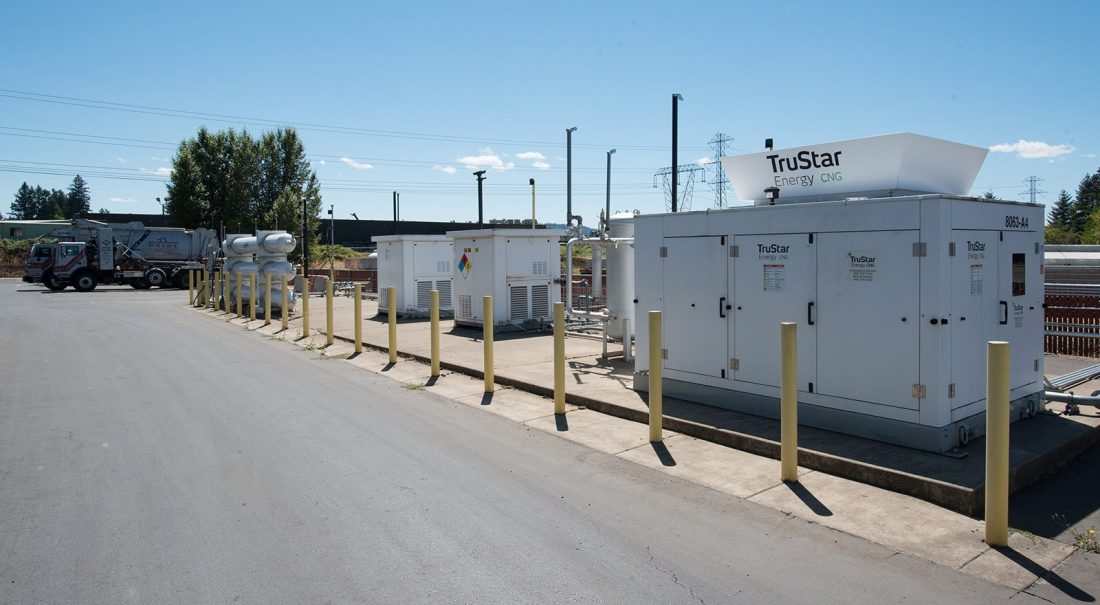 Since acquiring Pride Disposal & Recycling in 1986, we have seen our communities grow and change into the thriving neighborhoods they are today. We've also had many growth opportunities of our own. As our business has grown through acquisitions of other family-owned companies whose owners were looking to retire, we have had the pleasure of expanding our service areas and getting to know more communities. At Pride Disposal & Recycling, we're more than a solid waste and recycling collection company. We're your neighbor. And for four generations our family has been dedicated to creating clean and safe neighborhoods. We're deeply passionate about what we do, and make it our mission to create a positive impact on the environment and communities where we live.