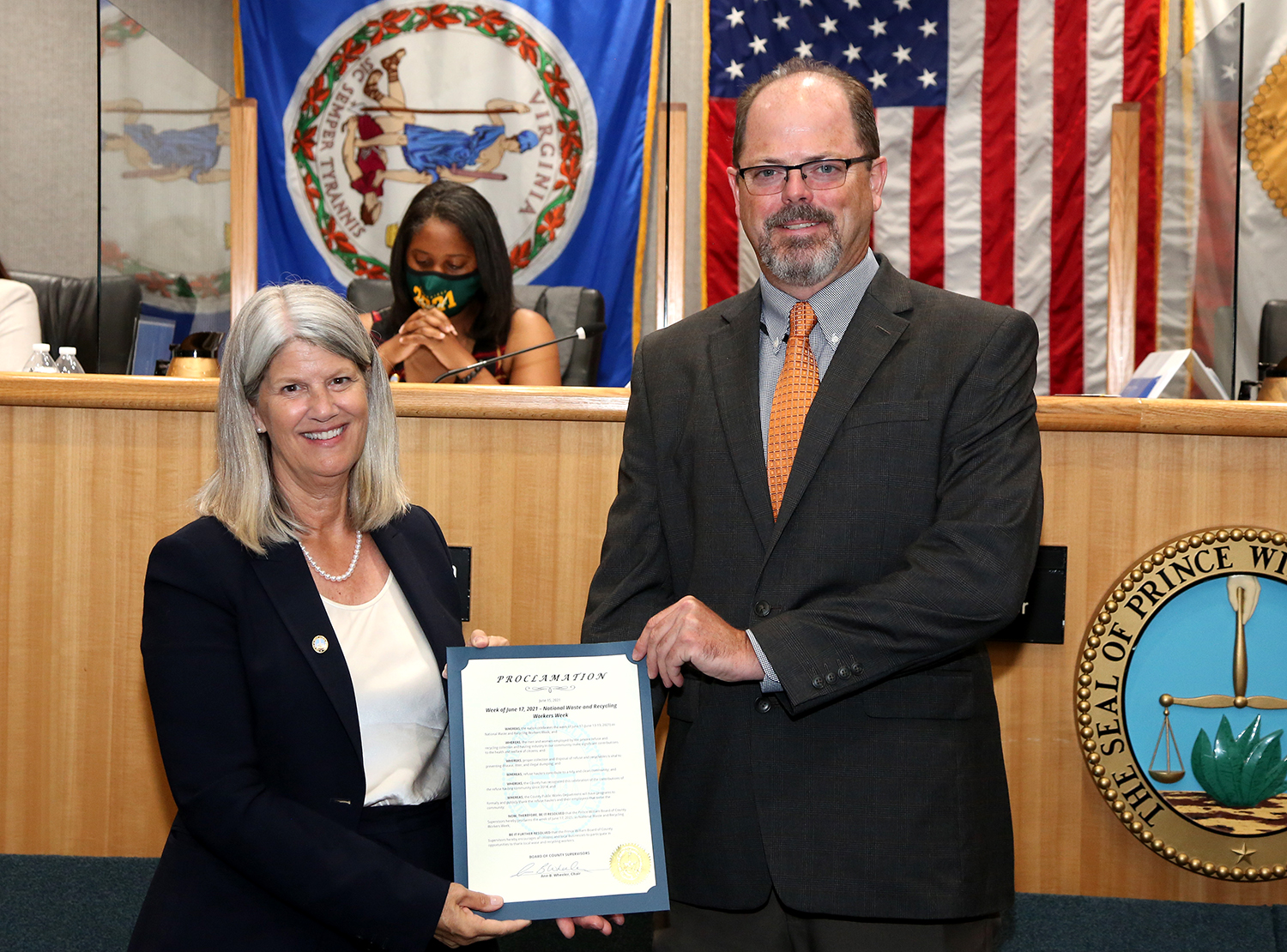 The Prince William Board of County Supervisors recently proclaimed June 13 through 19 as National Waste and Recycling Workers Week.
Without the men and women who work in the private recycling and refuse collection and hauling industry, the community would appear less clean and tidy. Through their work, refuse haulers contribute to the health and welfare of County residents. Proper refuse disposal is vital to preventing illegal dumping, litter and disease.
The proclamation encourages all residents and business owners to find opportunities to thank local waste and recycling workers.
Formerly known as National Garbage Man Day, the County has recognized this opportunity to celebrate the refuse hauling community's contributions since 2014.