During this special week of celebration for Waste and Recycling Workers Week, we join together to thank the women and men who work daily to keep our neighborhoods and streets safe and clean!
Congratulations Marc Bex!
Operations Manager, Waste Management Inc. of Florida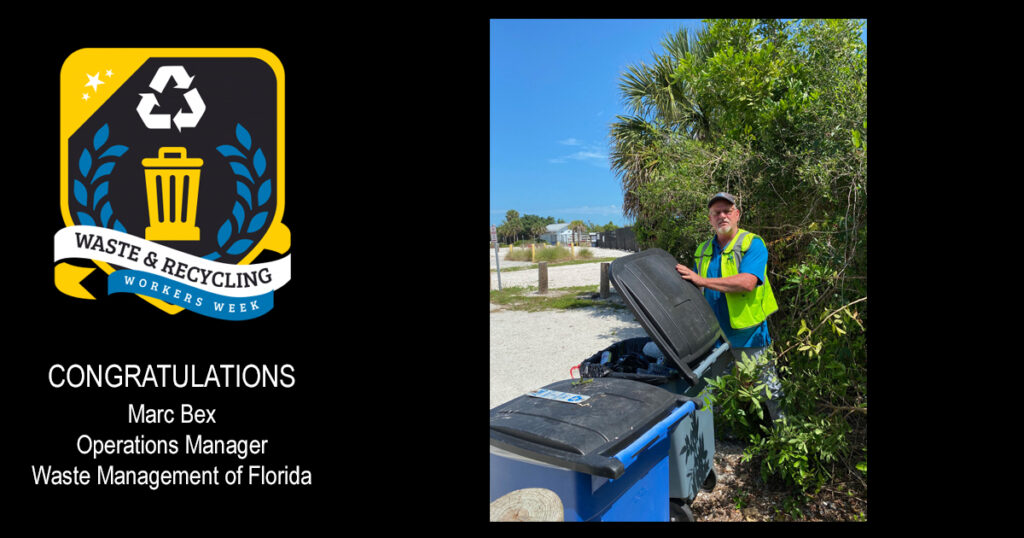 "Marc Bex has done a phenomenal job at not compromising safety, problem solving customer inquiries to find the right balance between policy and service, honoring commitments, and providing constructive input into program changes or implementations. Marc Bex provides a level of security and confidence to my role on the public side overseeing curbside collection programs for Sarasota County and reflects well on Waste Management as a corporate partner. He works countless hours to make things happen and was a key component in our recent transition to automated recycling carts. Corporately, the local Waste Management district office was recognized as having the 8th best customer service score in North America and best safety record in the State of Florida for 2019. While it takes an entire team to obtain that level of success – I contribute a large part of that success to the efforts of Marc Bex."
Nominated by Brian Usher, Sarasota County Public Utilities
Congratulations Michael Mathews!
Senior Customer Service Representative, City of Sarasota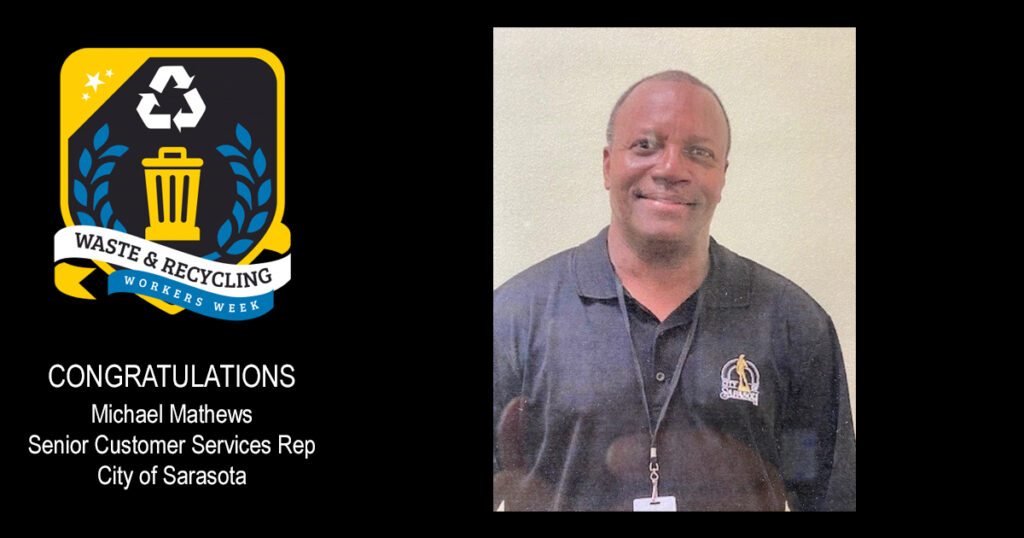 "Michael is a veteran team member with over 24 years of service with the City of Sarasota. He has worked in various areas within the city and also as a solid waste equipment operator. He now works hard to educate and take care of any matters with regard to the city's customers and residents. He has a professional, fun and courteous demeanor!"
Nominated by Jonathan Williamson
Congratulations Charles Lovely!
Division Chief 3, Transfer Division, Miami-Dade Department of Solid Waste Management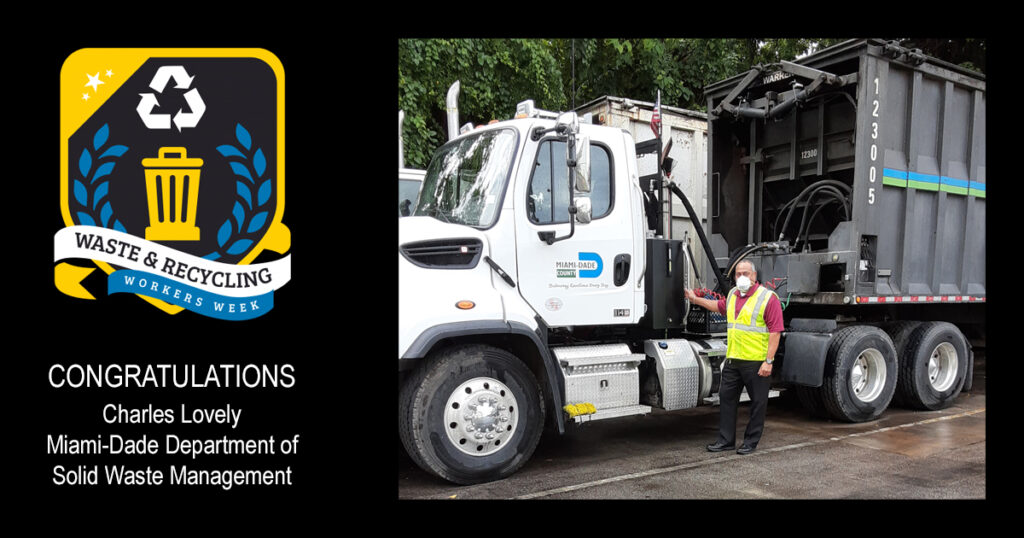 "Mr. Lovely has 36 years of experience in the solid waste industry. He started his career as a tractor-trailer driver. His hard work and skills enabled him to be promoted within the organization. Mr. Lovely's wealth of knowledge has made a positive contribution to the department. During this pandemic, he continues to be on the frontlines with his employees. Mr. Lovely is an asset to the department, as well as the industry."
Nominated by Olga Espinosa-Anderson, Assistant Director
Congratulations Sherrickia King!
Refuse Equipment Operator, City of Sarasota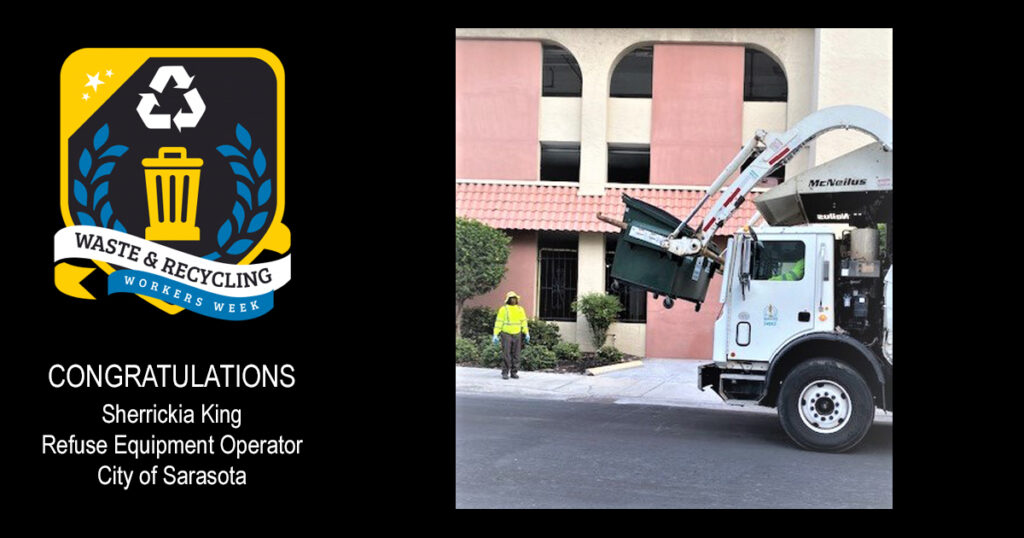 "As a swing driver, Sherrickia has acquired the training, knowledge and experience needed to operate the majority of our equipment. At times the swing driver position can be demanding with changing circumstances on a daily basis. Sherrickia is always ready for what comes her way! No matter the assignment, she is always prepared with a smile. She works hard to care for our residents and customers. In August, Sherrickia will celebrate her 3-year anniversary with the City of Sarasota."
Nominated by Jonathan Williamson
Congratulations Lee County Solid Waste – Household Chemical Waste Team!
Earnest Outlaw, Carlos Pizzaro, Eric Gutierrez, Patricia Lizzio, Charles Rizzo