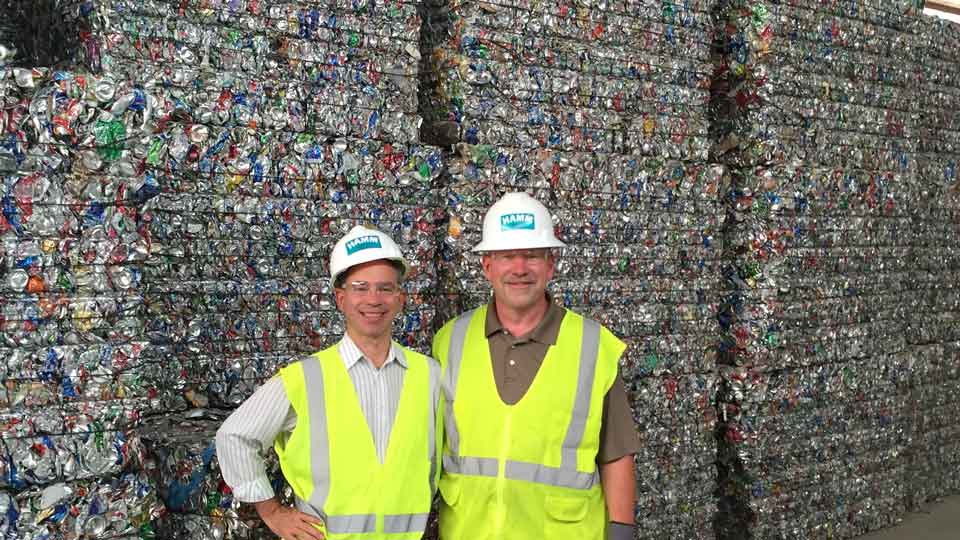 SWANA encourages the community to thank men and women in the waste and recycling industry
Silver Spring, MD – The Solid Waste Association of North America (SWANA) recognizes all solid waste workers, and in particular, front-line collection employees, for the great work they do helping to keep communities clean and safe. Driving a waste collection truck or being a helper is a tough job, and SWANA appreciates the dedication of waste and recycling employees.
"As we celebrate Waste and Recycling Workers Week, SWANA encourages residential customers and others to thank the hard-working men and women who collect their trash, recyclables, yard waste, and food waste," stated David Biderman, SWANA's Executive Director and CEO. "SWANA's safety program is geared towards front-line workers in the United States and Canada, who work in a dangerous industry that experiences too many injuries and collisions," added Biderman.
SWANA chapters are holding Hauler Safety Outreach events to distribute safety information to collection crews. SWANA recently entered into an alliance with OSHA Region 2 to provide enhanced safety education and information to workers in New Jersey and New York. Finally, SWANA will be holding a Safety Summit at WASTECON® on December 5–8 in San Diego.
ABOUT SWANA
The Solid Waste Association of North America (SWANA) is an organization of more than 10,000 public and private sector professionals committed to advancing from solid waste management to resource management through their shared emphasis on education, advocacy and research. For close to 60 years, SWANA has been the leading association in the solid waste management field. SWANA serves industry professionals through technical conferences, certifications, publications and a large offering of technical training courses.