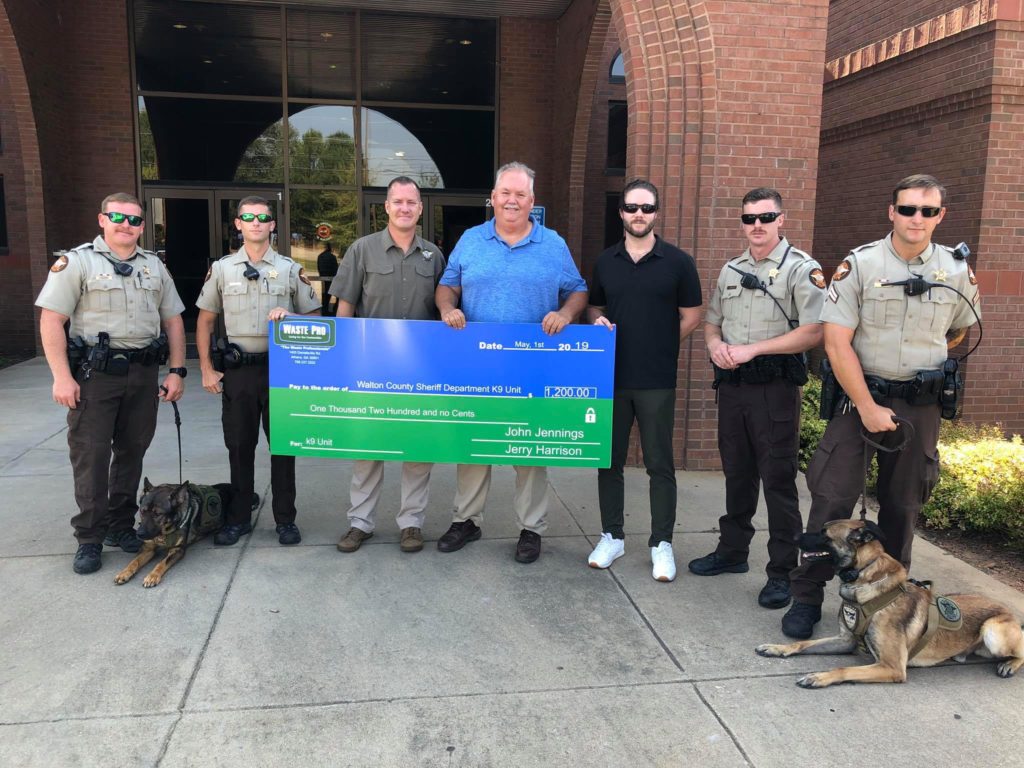 WALTON COUNTY, GA – September 13, 2019, 2019 – As Waste Pro's customer base continues to grow in the Walton County, GA area, Athens Division Manager Jerry Harrison is taking steps to give back to the community.
Last month, Waste Pro donated a portion of all new sign-ups in the area to the Walton County Sheriff's Office. In total, Waste Pro raised $1,200 to buy ballistic vests for the Sheriff's Office's K9 deputies, in addition to a bite suit for continuous training.
"We're proud to back the blue and support the brave men and women who put their lives on the line every day to protect Georgians," Harrison said. "We're thrilled whenever we have an opportunity to give something back to them, and this was a great way to do that."
About Waste Pro USA
Waste Pro USA, Inc. is one of the country's fastest-growing privately-owned waste collection, recycling, processing and disposal companies, operating in ten southeastern states. Waste Pro, with revenues exceeding $700 million, serves more than two million residential and 40,000 commercial customers from over 75 operating locations. Waste Pro is headquartered in Longwood, Florida, and maintains more than 270 exclusive municipal contracts and franchises.